---

---

---

---

---

---

---

---

---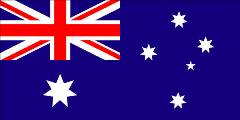 ---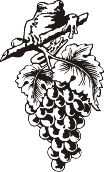 ---
Ph: (310) 505-0457
Fax: (562) 695-2411
Email
Established in 1996, Frogmore Creek Vineyard was founded on the principle of striving for excellence: in farming methods, wine production and service.
The vineyard is located at Penna - 30 minutes drive from the city of Hobart in southern Tasmania (Australia). Its climatic profile is most similar to the famed French regions of Burgundy, Bordeaux and Champagne. Critical climate indicators such as rainfall, temperature, sunshine hours, number of rain days and humidity combine at Frogmore Creek, making it a premium quality wine area.
The property is 430 hectares, or 1077 acres, with 180 hectares, or 445 acres, suitable for vines. Current varietals include Pinot Noir, Chardonnay, Riesling, Sauvignon Blanc and Pinot Gris. The first crush was bottled in 2002.
The region is an award winning wine producing area with a similar lattitude to the famous wine regions of France and Germany. A short scenic drive from Hobart city and you are amongst the largest concentration of privately owned vineyards in Tasmania. Tasmanian grapegrowers have used the cleanest air in the world, the purest mountain water and the four distinct seasons of the mid-southern latitudes to produce premium quality wines for a world market.
Southern Tasmania's cool climate produces wines more like those of Europe than mainland Australia - internationally acclaimed reds and whites of exceptional quality.
Frogmore Creek aims to create a biologically diverse environment for the vines and natureࣲeatures. By utilizing safe farming methods the waterways will be a safe place for frogs, fish and birds. Since the first vines were planted and the dams established, three species of frogs have made the vineyard their home. The vineyard is also home to a number of native hens.