W I N E M A K I N G T E A M
A n d r e w H o o d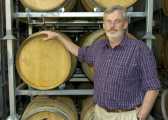 Winemaking consultant, Andrew Hood is renowned for being responsible for the overall lift in quality of Tasmanian wines over the past 15 years.
A 'Winemaker of the Year' finalist in 2000 and 2004, Andrew believes the fruit is the most important ingredient in winemaking.
Wines made by Andrew Hood are recipients of countless trophies and gold medals. They consistently win more than half of all awards at Tasmanian wine shows.

A l a i n R o u s s e a u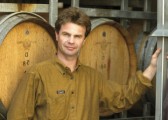 French-born winemaker, Alain Rousseau, was trained as a winemaker in the Loire Valley region of France.
Alain first travelled to Tasmania 14 years ago, where he gained experience working with different varieties of grapes. He initially worked with Stoney Vineyard and Moorilla Estate, before moving to Queensland in 2001.
Now back in Tasmania with the Hood Wines' team, Alain brings a wealth of expertise and experience.

N i c k G l a e t z e r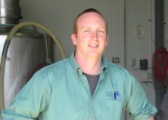 Nick Glaetzer joined the Hood Wines team in 2007.
The Glaetzer family were some of the earliest recorded viticulturalists in the Barossa Valley and Clare Valley regions of South Australia. The family wine business, Glaetzer Wines, has made a name for itself in 'benchmark Barossa Valley reds'.
Nick has spent a number of vintage seasons overseas, and brings the passion of youth to the Hood Wines' team.